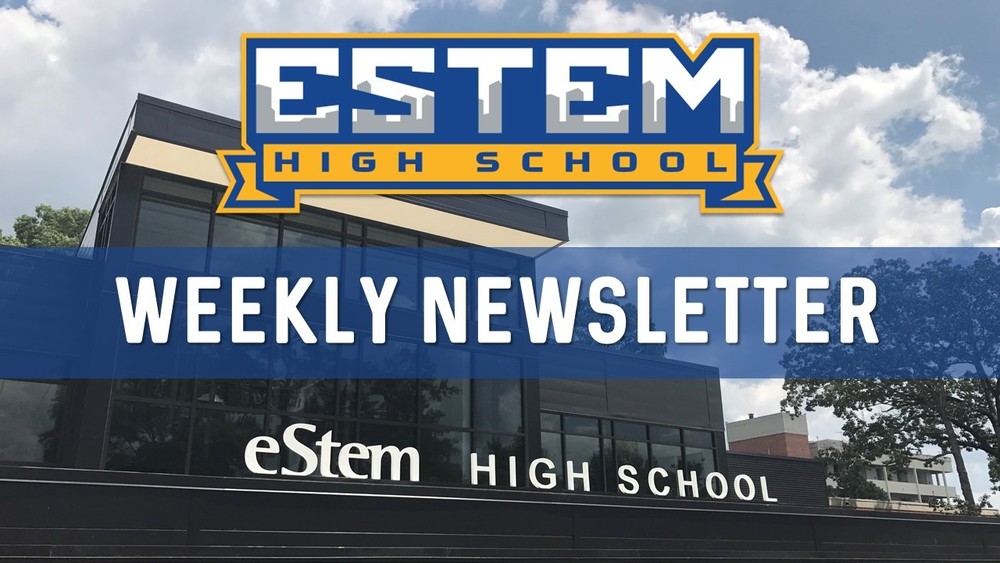 eHS Weekly Newsletter 9.21.18
Meghan Thompson
Friday, September 21, 2018
Happy Friday, Mets Nation!
Can you believe Fall Break is just around the corner?! We have a couple special events next week before we all enjoy our nice, rejuvenating break. Parent-Teacher Conferences are next Thursday, September 27, 4:00-6:30 PM, and Friday, September 28, 7:30 AM-Noon. We look forward to visiting with our eHS families about your students' academic progress and how we can best work together for their success. Title I Night is also next Thursday, September 27, 6:30-7:00 PM. We have some special information and a fun raffle going on, so be sure to check it out! For more details about what to expect at these events and more, please check out our newsletter below.
Click here to view this week's newsletter.
What's in this week's newsletter?
Parent-Teacher Conferences
College Readiness Benchmark for Math
Title I Night
Attendance Awareness Month Competition
eHS Club Directory
National Merit Semifinalists, Claudia Smith & Hannah Robertson
Kroger Community Rewards - Easy way to help eHS!
Make Up Picture Day, October 29
Concurrent Credit Payments Due 10/1
Upcoming College Visits
Senior Class Important Dates
Baseball and Softball Tryouts