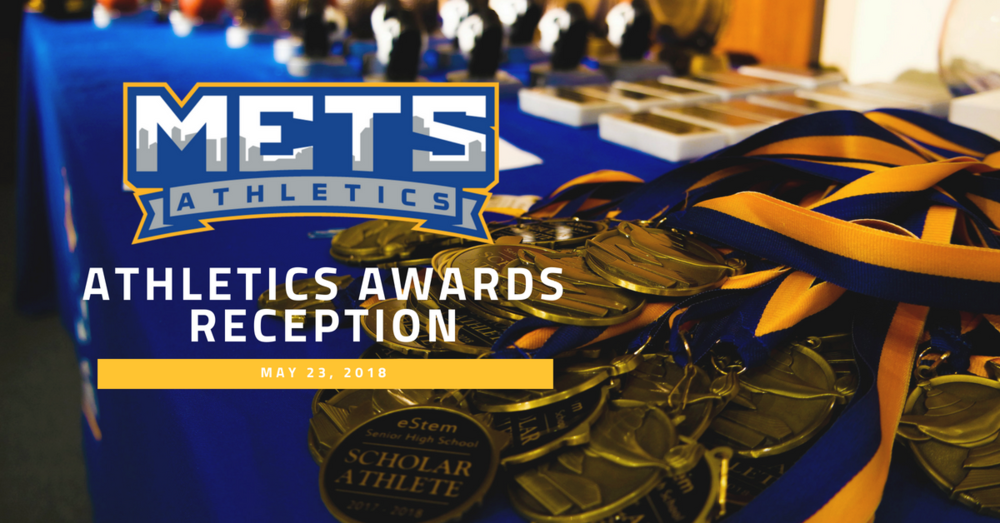 2018 Student Athlete Awards Reception
Rashard Sullivan
Wednesday, May 23, 2018
Last night the Mets Booster Club hosted the 6th Annual eStem Athletic Banquet! It was an amazing event that allowed the eStem Athletic Department to recognize and honor its student-athletes, scholar-athletes, coaches, and parent volunteers. Our student athletes raised the bar yet again creating a new record for the number of scholar-athletes in a year. Last year, the total number of scholar-athletes recognized was 55, and this year we recognized 66 scholar-athletes!
In a collaborative effort with the Mets Booster Club and community sponsors and donations, we were also able to establish and award our inaugural McWilliams/Hayes Scholarship. The scholarship is named after two former eStem Lady Mets basketball players for how they represented eStem Athletics both on and off the basketball court. This is a one-time scholarship for five hundred dollars that can be awarded to an eStem student-athlete or manager. The coaching staff nominates and votes on who they think are most deserving of this scholarship based on the criteria that was agreed upon by the coaches.
The night was a huge success, and we closed yet another chapter on what is becoming a bright spot in the entire district. Congratulations to all the winners from last night's banquet, and as always, if you see any of our amazing coaches or student-athletes in the hallway please give them a pat on the back for a job well done. GO METS!!
Golf
Most Improved – Kobie Holsted
Leadership – Montana Young
MVP: Devan Mishra
Cheer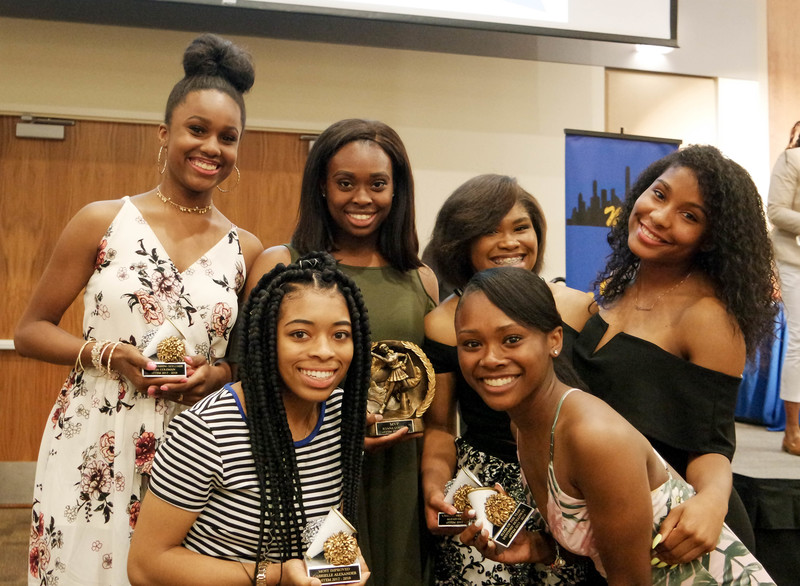 Unsung Hero: Alexis Gordon
Flyer of the Year: Dystinee' Holloway
Best Jumps: Jaden Banner
Most Promising Newcomer: Kia Coleman
Most Improved: Gabrielle Alexander
MVP: Ilyana Collins
Girls Basketball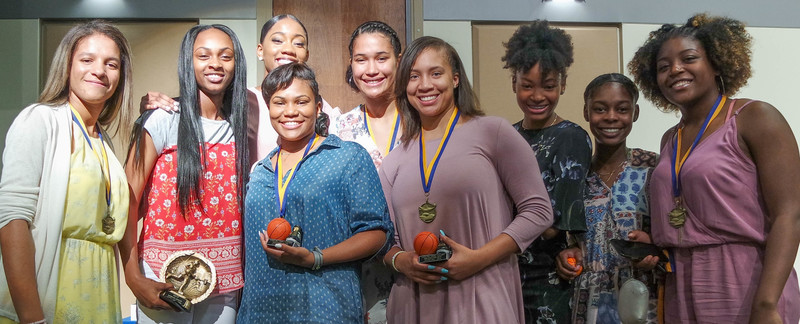 Most Promising Newcomer: Alexandria Johnson
Unsung Hero: Brooklynn May and Kennedy Allen
Most Improved Player: Kristina Garlington
Leadership: Makayla Miller
MVP: Mariah Adams
Boys Basketball

Unsung Hero: Jaren Richards
Most Improved: Jacob Sanders
Most Promising Newcomer: Laityn Sheppard
Leadership Award: Peyton Sewell
MVP: Jacob Profit
Softball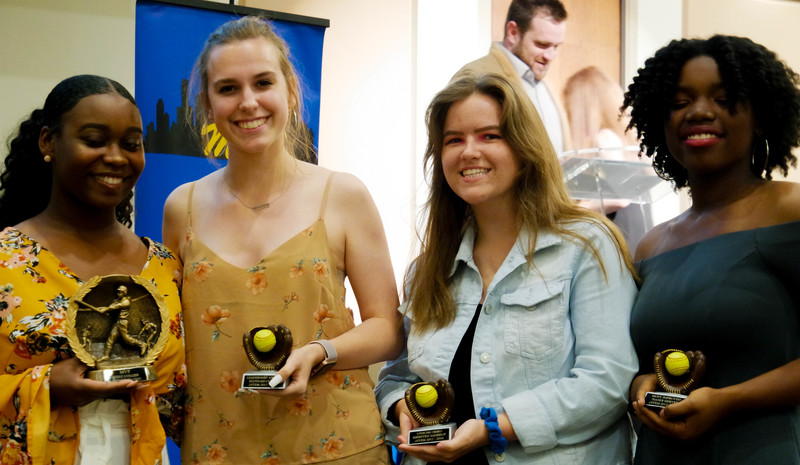 Unsung Hero: Kiersten Saderup
Most Promising Newcomer: Jaden Ledbetter
Most Improved: Nandi Hervey
Leadership: Hannah Cuffel
MVP: Keely Collier
Baseball

Unsung Hero: Nairobi White
Most Promising Newcomer: Kaylon Thurston
Most Improved Player: Kenny Brazil
Leadership Award: Ja'Veon Rounds
MVP: Axton Ramick
Women's Soccer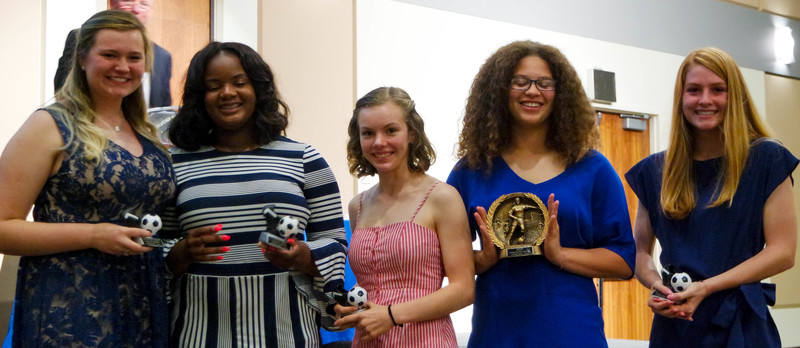 Unsung Hero: Aleecia Evans
Most Improved: Claudia Smith
Most Promising Newcomer: Rachael Wehrle
Leadership Award: Aidan Peterson
MVP: Mahogany Finley
Men's Soccer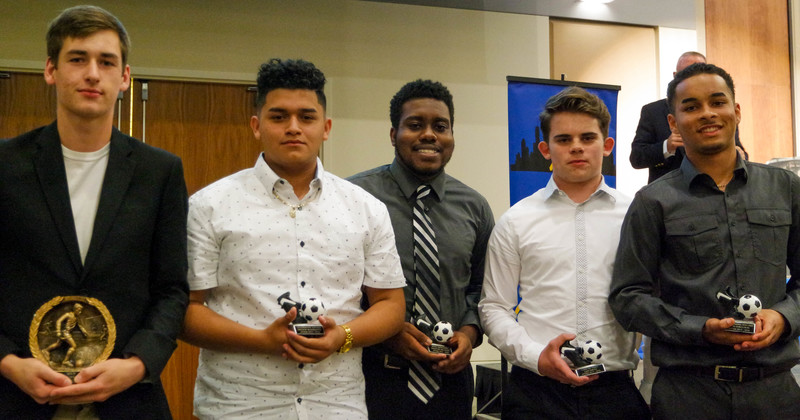 Unsung Hero: Sam Smith
Most Improved: Treyvon McGraw
Most Promising Newcomer: Seth Ferguson
Leadership Award: Nelson Rodriguez
MVP: Kobie Holsted
Distinguished Service Awards
Dr.Terry Harville
Sean & Christy McCrieght
Will Smith
Daniel keil
Sheryl & Todd Johnson
Karen Johnson
Sue Matheny
Ashish Mishra
Pam & Keith Futch
Trafonda Allen
Trish Mallard
James Sewell
Allyson Peterson
Scholar Athletes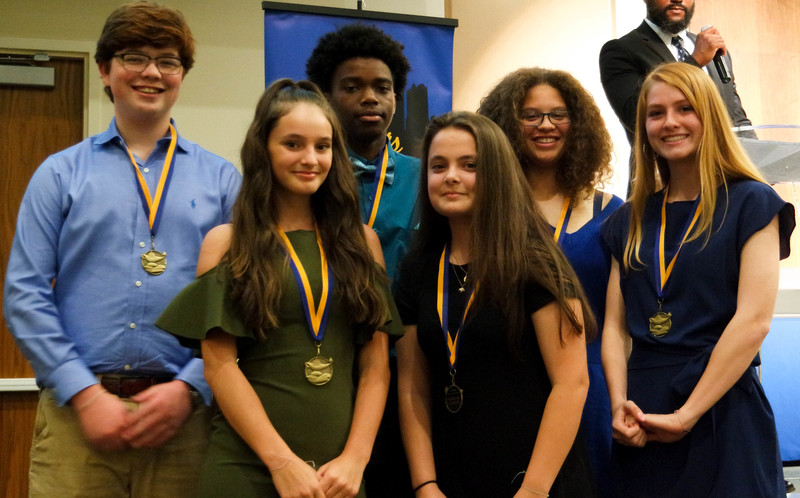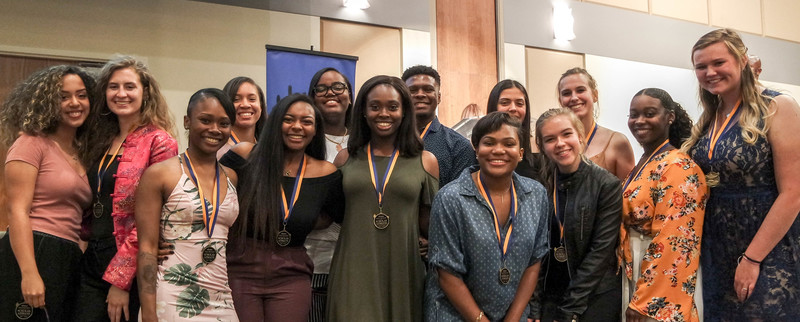 | | | | |
| --- | --- | --- | --- |
| Freshmen | Sophomores | Juniors | Seniors |
| Woodrow Dean | Dahlia Abdelrahman | Gabrielle Alexander | Kennedy Allen |
| Tyler Hawkins | Lauren Baser | Truth Betts-McCullum | Mallory Cain |
| Mahogany Finley | Carter Bishop | Nathanael Davis | Keely Collier |
| Miranda Gomez | Kenneth Brazil | Kristina Garlington | Ilyana Collins |
| Nikolai Gordeev | Kate Carper | Alexis Gordon | Hanna Cuffel |
| Logan Hampton | Chloe Connors | Gabrielle Harville | A'yania Gibson |
| Jaden Ledbetter | Haley Franklin | Karrington Johnson | Evan Gilliard |
| Olive Shuffield | Nandi Hervey | Jaylen Mallard | Sofia Gomez |
| Sofia Simancas | Alexandria Johnson | Caroline McCreight | Zoe Harper |
| Rachael Wehrle | Kylan Larry | Adreanna McIntosh | Dystinee Holloway |
| | Ellie Mason | Makayla Miller | Kennedi Jackson |
| | Pierce Mead | Oscar Morton | Adrianna Kimble-Ray |
| | Jasmine Merrida | Kiersten Saderup | Jordan Korycki |
| | Devan Mishra | Claudia Smith | Brooklynn May |
| | OJ Otuechere | Sam Smith | Ananda Nelson |
| | Carissa Roco | | Aidan Peterson |
| | Nicholas Rucker | | Karrington Shackelford |
| | Micha Smith | | Noah Wilbanks |
| | Cassidy Tarkington | | Kaitlyn Williams |
| | Carlos Tidwell Jr | | Montana Young |
| | Syriah Tucker | | |
| | Sophia Wilborn | | |
Olivia McWilliams / Gia Hayes Scholarship ($500)
Male Recipient: Axton Ramick
Female Recipient: Karrington Shackelford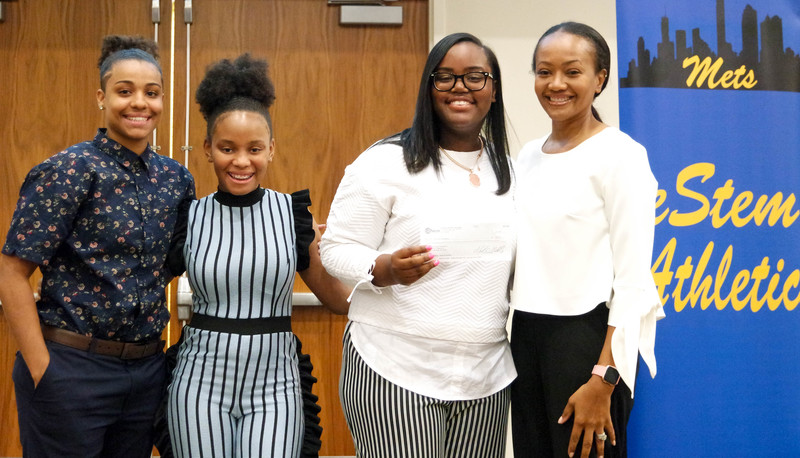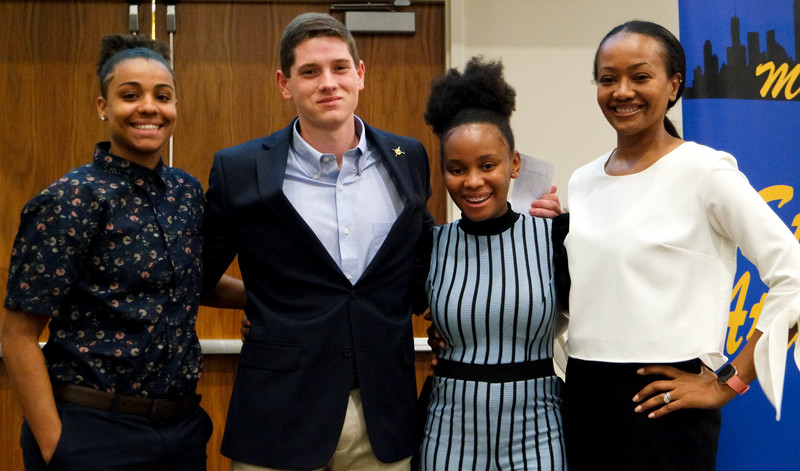 Coach of the Year – Capt. Scott Pursley