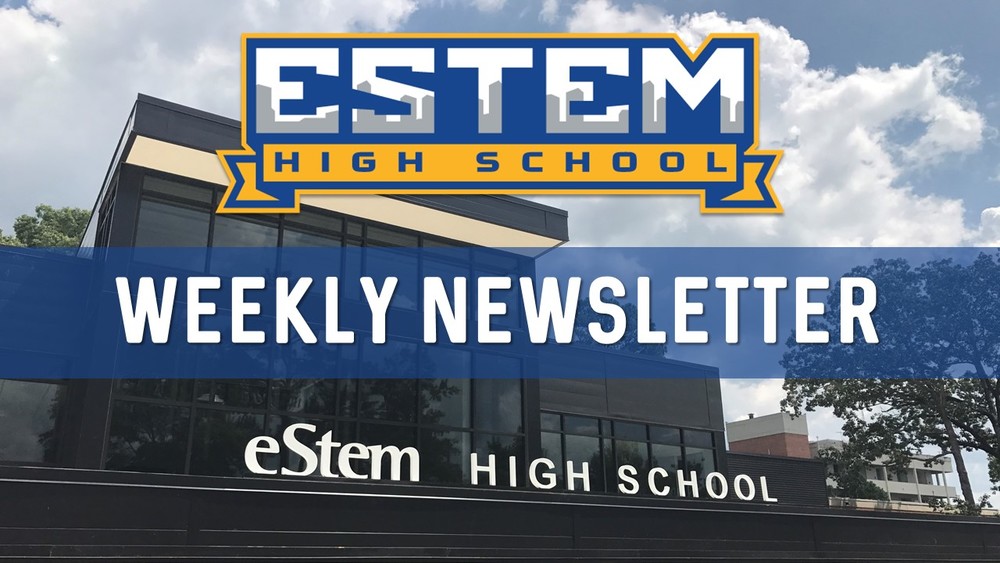 High School Weekly Newsletter (3/30/18 )
Meghan Thompson
Friday, March 30, 2018
Happy Friday, Mets Nation!
3rd quarter report cards were sent home today with students. We are sending a huge congratulations to our students selected for 2018 Governor's School! Please see our weekly newsletter for more information.
Important Reminders:
2018-19 Returning Student Registration
Returning Student Registration Forms are due today, March 30th. Please click here to access the form. If your child will not be returning to eStem for the upcoming school year, please let us know so that the seat can be offered to another student. If you have any questions, please don't hesitate to email our Registrar, Ms. Roseberry, rebecca.roseberry@estemschools.org.
2018-2019 School Calendar
The High School calendar for 2018-2019 has been released! You may click here to download it. Please note: This calendar is slightly different from the K-9 calendar.
Click here to view our Weekly Newsletter
What's in this week's newsletter?
2018 Governor's School Students

Job Fair

BMI Screenings

Junior College Fair

Senior Cabinet Applications

Prom Information

Dress Code Reminders

2018 Stem Soiree Save the Date

Senior Information

Mets Spotlight - Coach Griffin & Madison Martin