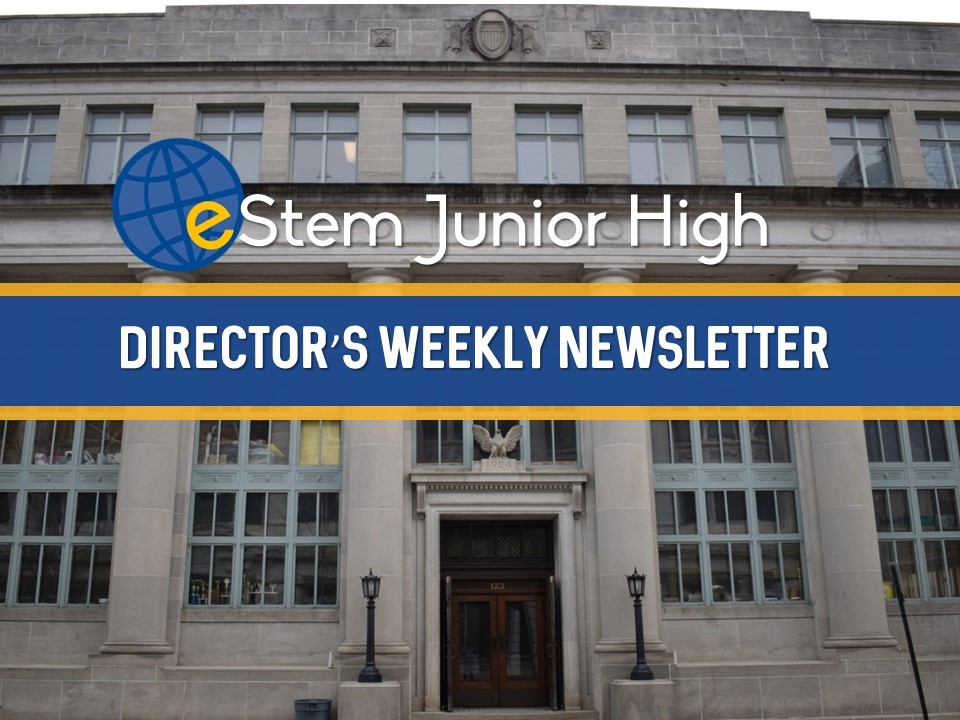 EJHS Directors Notes (Feb. 2)
Jarrod DuPriest
Friday, February 02, 2018
eStem Junior High Community,
It has been a busy week at eStem JHS! Our students have earned a relaxing weekend, and we hope they get just that. Please read the notes below carefully and let us know if you have any questions.
The High School recently hosted a Rising Sophomore Parent Night from 5:30 – 7:00 on Tuesday, January 30. At this event, parents and students were: (1) tour the new high school, (2) meet some of the high school teachers, (3) learn about our bell schedule, (4) learn which courses their students will take and choose a couple on their own; 5) learn generic orientation information like dress code, lunch options, etc. Please use the following link to view the information that was presented: RISING SOPHOMORE PARENT NIGHT.
Beginning this weekend, our Mets basketball teams will be competing in the district tournament! The tournament games will be in Bauxite, and you can find more information regarding brackets, game times, and game locations in the attachments.
If your child is a walker, please consider discussing community behavior during arrival and dismissal. Recently, we have received a few disappointing reports regarding our eStem students in the downtown community during these time frames, and we want to ensure that we are representing eStem at the highest levels. We are all very aware of our students' potential for greatness, and we just want to make sure that our neighbors see the same thing!
Please remember that dismissal ends at 4:45. We are seeing an increase in the number of students who are being picked up after dismissal. If this becomes a habitual occurrence, an administrator will contact parents to schedule a meeting and discuss the issue further. Thank you for your cooperation and understanding in this matter.
Please make sure you are checking Home Access Center (HAC) on a regular basis. If you have any questions about the grades you see in HAC, make sure to contact your child(s) teacher ASAP.