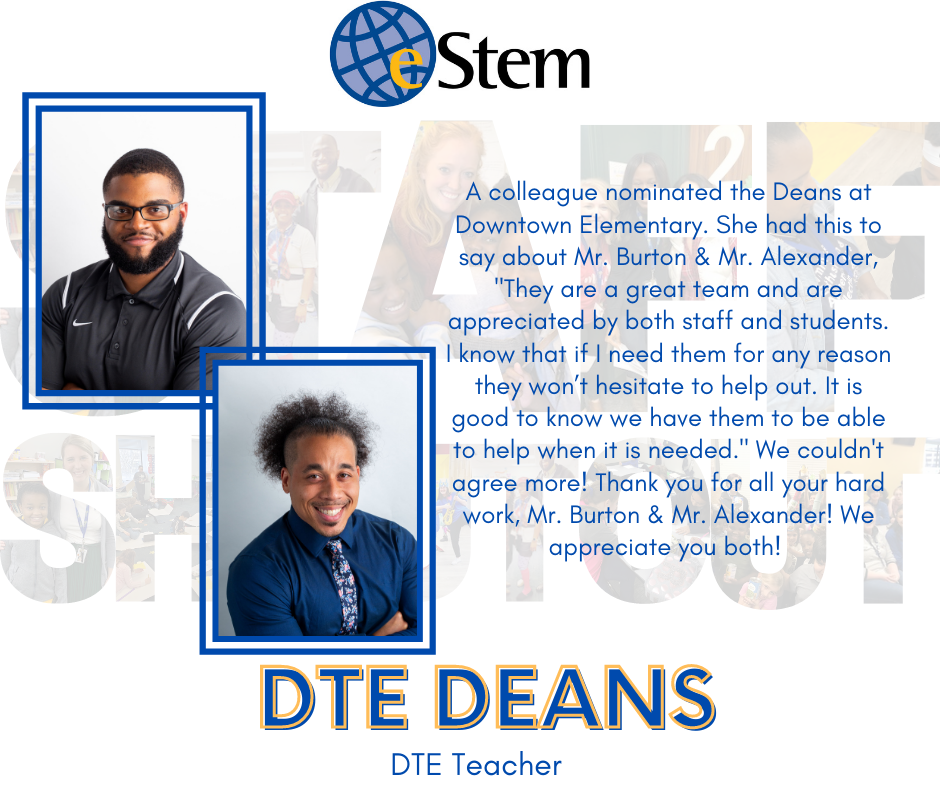 Staff Shoutout - Mr. Burton & Mr. Alexander!
Jessi Forster
Saturday, January 09, 2021
We love recognizing our amazing staff each week in our Staff Shoutouts! A colleague nominated both Deans at the Downtown Elementary, Mr. Jeffrey Burton and Mr. Anthony Alexander. This team does everything they can to support our teachers and work with our students to be the best they can be each day! Comment below and let them know you appreciate their hard work too!
Do you know of an eStem staff member who goes above and beyond?! Send us a message at jessi.forster@estemschools.org and let us know!