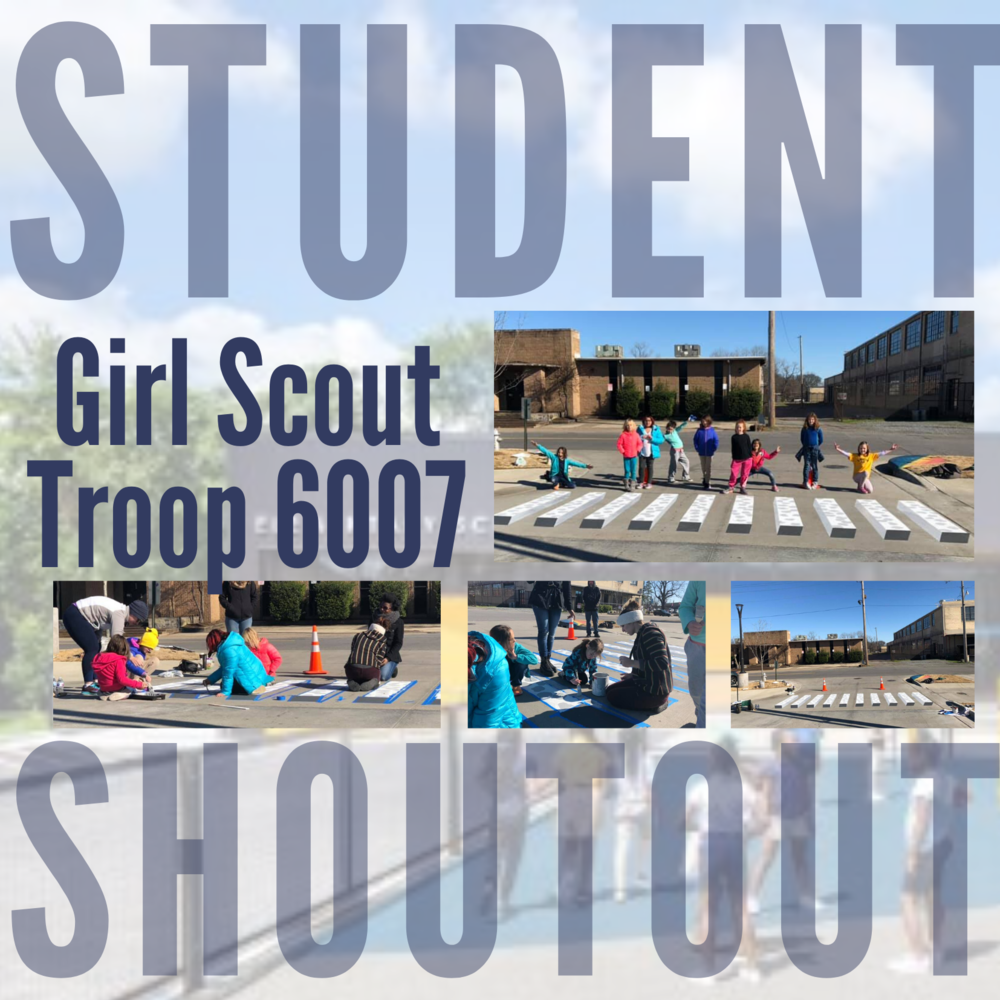 Student Shoutout!
Jessi Forster
Wednesday, February 05, 2020
Today, we are excited to announce this week's Student Shoutouts! We are recognizing Girl Scout Troop 6007 for their time & service on MLK Day!
These girl scouts decided to use the funds raised from their 2019 cookie sales to paint a 3D crosswalk on the East Village campus to help keep our students safe! They worked with the Arkansas Regional Innovation Hub to learn about line, perspective, & optical illusions to create this awesome 3D crosswalk. If you get a chance, go see it at East Village! What a cool way to give back to their school - great job, girls!
Is your child accomplishing amazing things outside of school? Let us know! We'd love to highlight their hard work. https://www.cognitoforms.com/E...