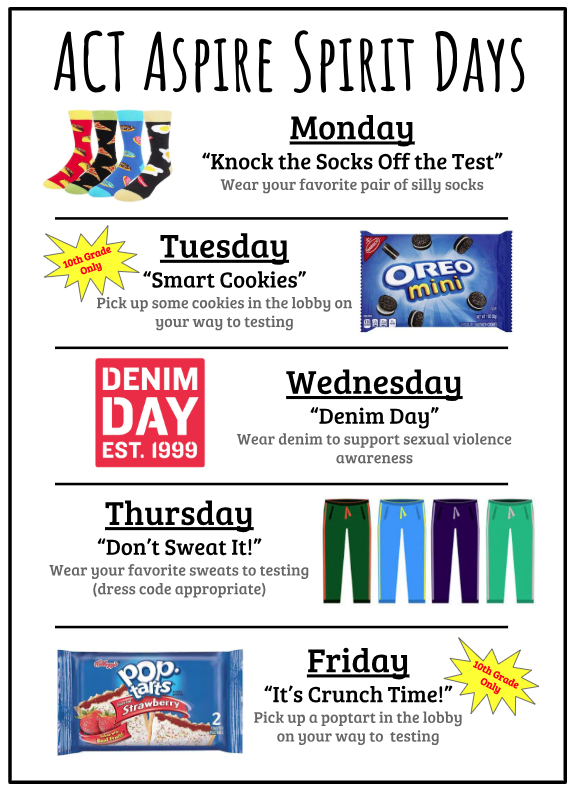 eHS Weekly Newsletter 4.19.19
Meghan Thompson
Friday, April 19, 2019
Happy Prom, Mets Nation!
We can't wait to see many of our students at the 2019 Prom tonight looking their very best!
Next week is Aspire Summative Testing for all 10th graders. Please help us by making sure your student arrives to school before 8:00 AM to get settled in their testing location. They will take one subject test per day first thing in the morning, Monday - Friday, next week.
After Aspire, we will begin AP Review Week & Senior Finals. Please check our newsletter for important dates and details regarding testing.
Click here to view this week's newsletter.
What's in this week's newsletter?
2019 Arkansas Governor's School Students Announced
List of ALL Testing Dates
Aspire Summative Spirit Days, Next Week, April 22-26
Denim Day, April 24
BMI Screenings, April 24 & 26
Career Fair, April 29
AR Blood Institute Scholarship
Returning Student Registration
Spring Music Performance, May 1
Soiree Tickets & Raffle for Trip to Disney
Athletic Banquet, May 22