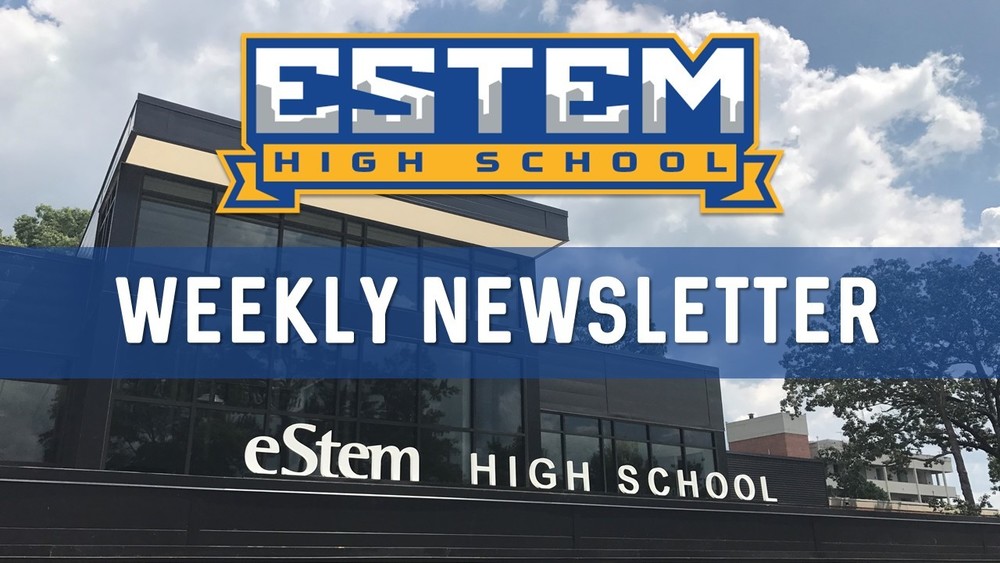 eHS Weekly Newsletter 4.12.19
Meghan Thompson
Friday, April 12, 2019
Happy Friday, Mets Nation!
Congratulations to our April eHS Mets of the Month, Mrs. Young (Math Department) and Bernardra Washington (Class of 2021)!!
Prom 2019 is just one week away! We are still seeking volunteers to donate food items and/or their time for setup the morning of Prom.
April & May are considered "testing season" at eHS. ACT Aspire Summative testing for all 10th graders is the week of April 22-26. We will feature a new student tip for success each day on morning announcements next week as we lead up to testing. After Aspire, we will begin AP Review Week & Senior Finals. Please check our newsletter for these important dates and details regarding testing.
Click here to view this week's newsletter.

What's in this week's newsletter?
April Mets of the Month
List of ALL Testing Dates
Aspire Summative, April 22-16
Prom Tickets Available Next Week, April 15-18
Honors Club Items for Graduation - Orders Close Wed, April 17
Returning Student Registration was Due March 15
EAST Night Out, April 17
Sexual Assault Awareness Month - Denim Day, April 24
Spring Music Performance Save the Date, May 1
Rock Region METRO Service Updates on Routes
Soiree Tickets & Raffle for Trip to Disney
Summer Camp Opportunities
Athletic Banquet, May 22
Mets Action - Upcoming Games